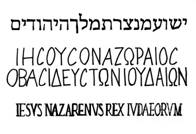 Easter:
Signs and Language
Navigation.
Do you have a GPS navigation device for your car? A Garman or Tomtom or Navman? Maybe you have one built into your relatively new car. It makes sure we don't get lost.
What about relational navigation? It's important to read the signs, and listen for the prompts. .
The wise man learns the non verbal language of his wife. He notes the nod and discerns the gestures. It's not just what is said, but how it's said. It's not just how, but when. It's not just when, but where. Good husbanding is good decoding. You need to read the signs and listen to not what is being said as well! Ladies my apologies if I sound like a chauvinist!
But what about spiritually navigation? Is it like a Tomtom or is it like relationships?
My answer is that it really is quite simple if we are listening. But most of the time we are listening the wrong way like the man who is is only half cued into what his partner is trying to tell him.
The good thing is that God is familiar with how dense we are. He knows we mostly miss the signs. Maybe that's why he has given as so many in the Bible which is His chief way of communicating. The rainbow after the flood signifies God's covenant. In the Old Testament male physical circumcision identifies God's chosen, and the stars portray the size of his family (in the New Testament (NT) it's spiritual circumcision of the heart).
Today in the NT church communion is a sign of his death and baptism is a sign of our spiritual birth. Each of these signs symbolise a greater spiritual truth.
The most important navigational sign however, is found on the cross of Christ over 2000 years ago.
*Jesus of Nazareth King of the Jews *(English)
This is what Pontius Pilate had nailed to the cross of Jesus Cross.
Why was this sign placed over the head of Jesus? Why did its wording trouble the Jews? And why did Pilate refuse to change it? Why are the words written in three languages, and why is the sign mentioned in all four gospels?
Could it be that this piece of wood is a picture of God's devotion? A symbol of his passion to tell the world about his son? A reminder that God will do whatever it takes to share the message of this sign?
*God's desire to reach the world. *
There were criminals crucified on either side of Jessu: Luke 23:42 "Jesus remember me when you come into your kingdom". Moments from death, in agony of pain he doesn't say "save me", he doesn't beg "have mercy on my soul", his appeal is that of a servant to a King. Why? Why does he refer to Jesus kingdom? Perhaps he had heard Jesus speak. Most likely he had read the sign " Jesus of Nazareth, the King of the Jews.
The thief knows he is in a mess. He turned his head and reads a royal proclamation and asks for royal help. It may have been this simple. If so, the sign was the first tool used to proclaim the message of the cross. Countless others have followed, from the printing press to the radio, pa system- stadium meeting to the Internet. But a crude wooden sign preceded them all. And because of the sign, a soul was saved. All because someone posted a sign on a cross.
Imagine the scene at the Pearly Gates processing centre a couple of hours later. Angel "hello Mr Thief how did you come to be saved?" "I simply asked Jesus to remember me in his kingdom". "How did you know Jesus was a king?" "There was a sign over his head that said 'Jesus of Nazareth the king of the Jews'". "I believed that sign and here I am". (Angel taking notes thief believed a sign)
"Who put the sign up there Peter John?","noPilate!"
Pilate did not intend to spread the gospel. In fact the sign said in so many words "this is what becomes of a Jewish King: this is what the Romans do with him. The king of this nation is a slave: little better than a crucified animal: and if such be the King, what must the nation be whose his king he is?"
So Pilate had intended the sign to threaten and mock the Jews. But God had another purpose. Pilate was God's instrument for spreading the Good news of God's love, the Gospel. Unknown to himself, he was heavens literary assistant. He took dictation from God & wroteon a sign. The signed change the destiny of a reader.
Is God speaking your language. Come to our Easter services and find out.
17 Kinghorne St.
Good Friday April 3rd 9.30am.
Easter Sunday April 5th 8am and 9.30am.
Ross Hathway.
Rector.